Because all kinds of animals need wound care.
Lots of wound care options exist, but not all of them are suitable (or practical!) for the animals you treat. Paws, claws, hoofs, or talons – no matter the animal, RediHeal will heal wounds faster and more efficiently.
With both bandage-in-place and non-bandage options available.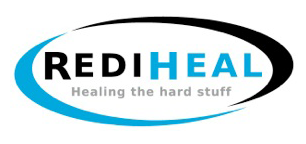 RediHeal Wound Care isn't new – but it might be new to YOU. If that's the case, start here to learn more about RediHeal
Already familiar with RediHeal? We're delighted you're here!
Download our RediHeal Use Chart to make choosing the right version of RediHeal for your next case even easier!