RediHeal™
Designed to offer rapid, scar-free healing in all wounds, even your most challenging, while providing continuous anti-microbial protection with no antibiotics or steroids.
Order Online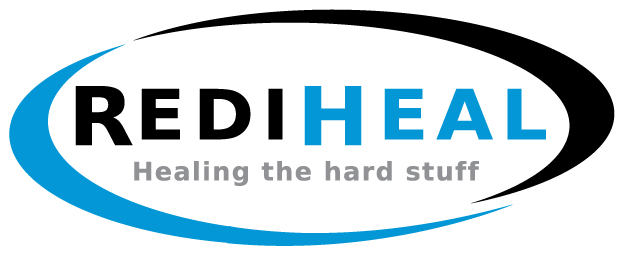 The Data Behind the Material
As with any veterinary medical device, RediHeal is only as good as its data. Borate glass materials have been widely studied in the medical research community with more information published every day and will be added to this list as it comes available. Avalon Medical is continuously conducting comparative research on the RediHeal product line. This data will also be shared as it is published.
Frequently Asked Questions
What products are currently available?
RediHeal is currently available in the Wound Care and Dental versions for companion animals. The wound care is available in 1.5gm, 4.5gm, and 10gm containers. An ointment version of the wound care is available upon request.
The Dental version is available in 4.5gm size.
What conditions does RediHeal treat?
RediHeal has shown itself to be very effective in treating a wide variety of conditions, including but not limited to: 
Degloving injuries
Abscesses
Ulcerated tumors
Pressure Sores
Chronic or challenging wounds of any type
Which version of RediHeal is right for me? 
The "right" version of RediHeal depends largely on your application. Download this chart to help guide your decision. Still not sure which version is correct for you? Please don't hesitate to reach out and give us a call at 888-289-1890. Our Wound Care experts will assist you in creating a protocol perfect for your needs.

What about using RediHeal on food animals? 
RediHeal has not been approved for use in animals intended for human consumption.
Is RediHeal available for human use? 
RediHeal is not for use in humans. It is for veterinary use only.